AI content writing tools
An AI tools is a software application that utilizes artificial intelligence (AI) technology to generate written content. These tools are designed to assist writers by automating certain aspects of the writing process such as generating ideas, drafting content or proofreading. AI content writing tools employ natural language processing (NLP) and machine learning algorithms to analyze and understand text, allowing them to generate human-like content based on specific prompts or parameters. These tools can help improve productivity, enhance creativity, and provide assistance with grammar, style, and formatting.
Benefits of using AI tools
Time-saving: AI writing tools can generate content quickly, reducing the time and effort required for manual writing. They can produce drafts, outlines, or even complete articles in a fraction of the time it would take a human writer.
Enhanced productivity: With the aid of AI writing tools, authors can concentrate more on higher-level work like brainstorming, research, and editing while leaving tedious or time-consuming writing duties to the AI. This improves overall productivity and allows writers to work on multiple projects simultaneously.
Enhanced creativity: AI writing tools can provide fresh ideas, suggestions, and alternative phrasing options, inspiring writers and helping them overcome writer's block. They can generate creative content based on specific keywords or prompts, offering new perspectives and approaches.
Grammar and style assistance: AI writing tools often come equipped with grammar and style checkers, helping writers identify and correct errors in their content. These tools can provide suggestions for improving sentence structure, word choice, and overall clarity, ensuring high-quality writing.
Consistency and coherence: AI writing tools can help maintain consistency and coherence throughout a piece of writing. They can identify repetitive phrases, inconsistent terminology, or conflicting information, ensuring that the content flows smoothly and is coherent for the reader.
Language proficiency: AI writing tools can be particularly helpful for non-native English speakers or those who may struggle with language proficiency. They can assist in grammar and language usage, allowing writers to produce content that meets high linguistic standards.
Top 18 best AI tools
| No. | Tool Name | Benefits | Price |
| --- | --- | --- | --- |
| 1 | SEO.ai | A must-have tool for analyzing semantic keywords and optimizing content for search engines | Free trial, Subscription |
| 2 | HubSpot | A free content writer from the no. 1 Inbound Marketing platform | Free, Subscription |
| 3 | ChatGPT | A powerful language generation model for a variety of writing tasks | Free, Subscription |
| 4 | GPT-3 by OpenAI | Generates human-like text, making it a powerful tool for writers | API access through subscription |
| 5 | QuillBot | AI-powered paraphrasing tool for faster writing | Free trial, Subscription |
| 6 | Grammarly | Checks grammar, spelling, and punctuation and improves writing style | Free trial, Subscription |
| 7 | Jasper.ai | Helps write efficiently with sentence suggestions and plagiarism checking | Free trial, Subscription |
| 8 | Hemingway Editor | Improves writing clarity and conciseness | Free, Subscription |
| 9 | ProWritingAid | A grammar checker, style editor, and writing mentor | Free trial, Subscription |
| 10 | Rytr.me | AI writing helper that produces content in seconds | Free, Subscription |
| 11 | Frase.io | Helps research, write, and optimize content for Google's first page | Subscription |
| 12 | Copy.ai | An NLP-based text machine for social media and email marketing | Free, Subscription |
| 13 | INK | Create content with over 50 templates and a smart Chrome extension. | Subscription |
| 14 | Wordtune | An AI writing assistant for websites and apps, suggesting better alternatives. | Free, Subscription |
| 15 | Writer | AI writing platform for enterprises, automates content creation and editing. | Free trial, Subscription |
| 16 | LongShot | Generates blogs and content using AI. | Free trial, Subscription |
| 17 | GetGenie | WordPress plugin that replaces 10+ apps with AI capabilities. | Subscription |
| 18 | AI-Writer | Generates articles from a headline using AI. | Free trial, Subscription |
Table 1.1
SEO.ai
You must need SEO.ai if rankings are essential to you. In order to analyze semantic keywords, create articles that are focused on search intent, and optimize your content for faster and better search engine results, this brand-new solution employs industry-leading artificial intelligence capabilities. The main benefit is how SEO.ai combines its straightforward Google Doc-style editor with sophisticated AI writing assistance that is supported by semantic keyword research performed by NLP. The platform compares each text you write against others' works in more than 100 different languages.
HubSpot
It is practically impossible to scale a business' content production without utilizing additional resources. Businesses may quickly create text for numerous programs and channels with the free AI writer from HubSpot. HubSpot's content assistant tools will create a first draught of your upcoming prospecting email, landing page, or blog post once you enter a prompt or topic. You may use the dedicated AI Email Writer to create, send, track, and analyze all of your email efforts in one location if you have access to HubSpot's marketing and sales solutions.
ChatGPT
An effective language generation model, ChatGPT can help with a range of writing jobs. This cutting-edge AI system use machine learning algorithms to comprehend natural language input and provide responses that are human-like. ChatGPT can be used for a variety of complex activities, including conversation generating, language translation, summarization, and more. Instead of concentrating on SEO like SEO.ai does, ChatGPT offers a general-purpose AI language model that can be tailored for other NLP needs. In order to make its responses seem more genuine and pertinent, ChatGPT also features a wide range of language support and a lot of text data.
GPT-3 by OpenAI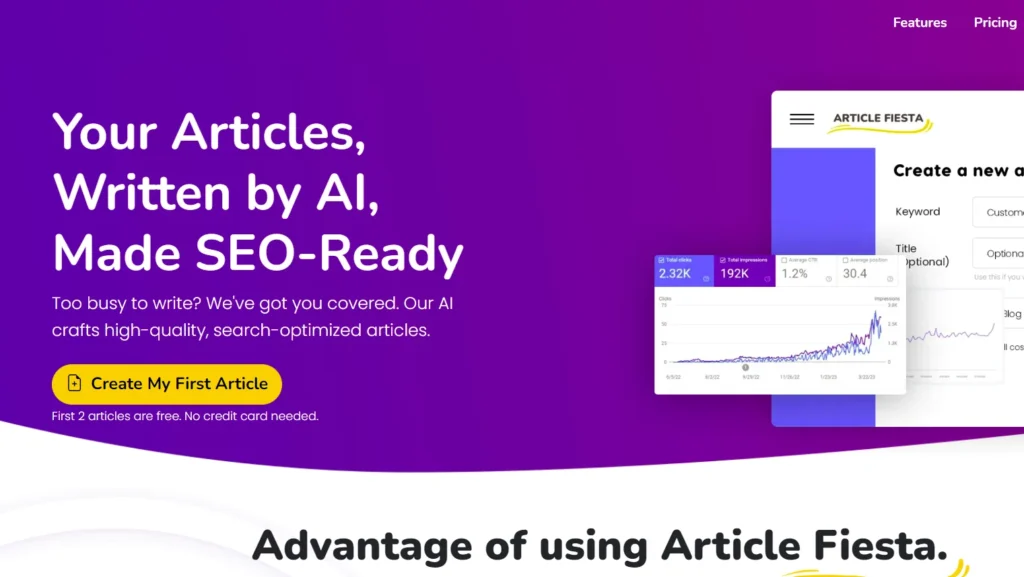 OpenAI, which is making great strides in artificial intelligence, has created a number of algorithms, the most recent of which is GPT-3. GPT-3 is a potent writing tool because it can produce text that is virtually indistinguishable from human-written material. The majority of the most effective AI writing tools now available include GPT 3 technology into their programmes to improve them.
QuillBot
You can write more effectively and quickly with QuillBot, an AI-powered writing tool. It has functions including grammar checking, style recommendations, and a thesaurus. QuillBot's main function is its paraphrase tool, which enables users to rewrite and enhance sentences, paragraphs, or articles.
Grammarly
One of the most used AI writing tools on the market is Grammarly. Your grammar, spelling, and punctuation are checked for problems using artificial intelligence. Additionally, it offers tips for enhancing your writing style. It only functions in English at the time.
Jasper.ai
Jasper is an AI writing tool that suggests several sentences to make your writing more productive. It was originally known as conversion.ai and Jarvis. For a variety of copywriting activities, such as Facebook ads, book authoring, and blog entries, Jasper includes templates. To prevent you from unintentionally plagiarizing someone else's work, Jasper also comes with a Copyscape plagiarism checking add-on.
Hemingway Editor
You can improve the clarity and conciseness of your writing by using the Hemingway Editor. It points out problematic passages in your writing and makes recommendations for how to make them easier to read. The Hemingway Editor is a popular tool for bloggers and copywriters to use to polish their work.
ProWritingAid
A combination grammar checker, style editor, and writing coach. With ProWritingAid, you may prevent certain typical errors that writers frequently make and enhance your writing abilities. You can communicate your ideas with confidence by following some simple, unambiguous procedures.
Rytr.me
You can create content using Rytr.me's AI writing assistant in a couple of seconds for a small fraction of the cost. More than a million people use their free plan. This automated copywriting tool is a fantastic little aid if you're experiencing writer's block. Pick a use case (template), provide some context, and then let the tool handle the rest.
Frase.io
Frase assists you in conducting research, writing, and content optimization for Google's first page in minutes as opposed to hours. Fase has grown to be a well-liked platform with a tonne of clever templates to assist you with a wide range of SEO jobs. And now that they have a new topic research tool, it has even more potential to save content writers and SEOs time.
Copy.ai
A text machine based on NLP that delivers the text in seconds will allow you to say goodbye to the blank page. Copy.ai is a fantastic tool for social media and email marketing that is also incredibly simple to use.
INK
For assistance with your content production, inkforall.com offers more than 50 themes. They offer a template for whatever kind of content you would require. They have an ingenious Google Chrome Extension that forces you to write in the places where you often operate, such as Facebook, LinkedIn, Twitter, or Google Docs.
Wordtune
Your favorite websites and applications, such as Facebook, Twitter, Whatsapp, Gmail, and LinkedIn, are all supported by Wordtune, an AI writing helper. The simplest strategy is to offer better alternatives based on the context of the words you've previously written.
Writer
The AI writing platform called Writer was created for businesses. Providing teams with training on top-performing content enables them to produce original material that adheres to their brand criteria. The time and effort needed to produce content can be decreased by using Writer to automate the generation and editing of content. The writer is a SOC 2 and HIPAA-compliant model with B2B training that supports many teams. The portal can be accessed by subscription.
LongShot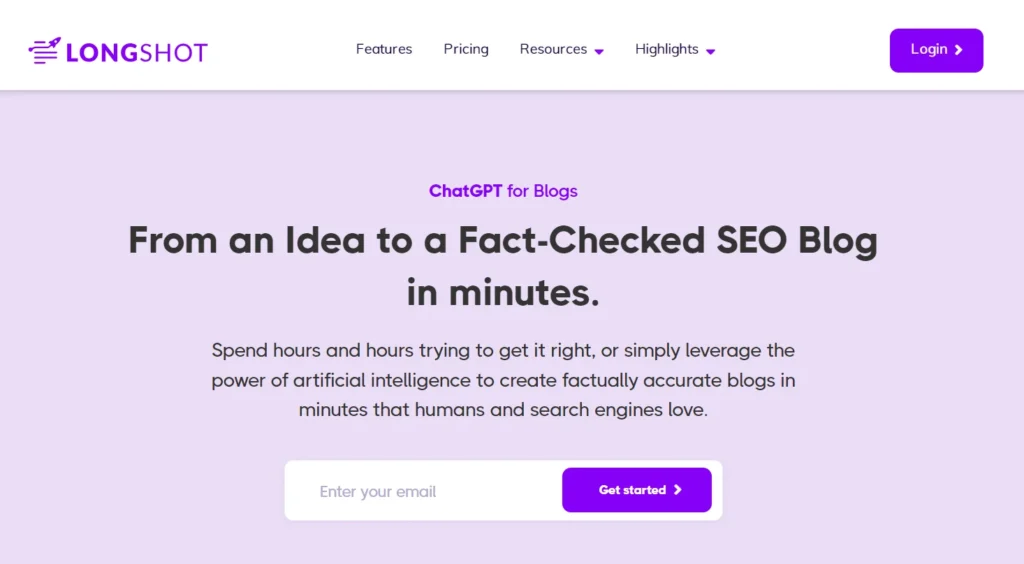 A technology called LongShot AI uses artificial intelligence to produce blogs and content. Both a free trial and a subscription are available. The program ensures that the created content is factually accurate and may generate content for a variety of needs. With well-known applications like WordPress, Semrush, Hubspot, Ghost, and Medium, LongShot has integrations. Anywhere on the internet, you can integrate AI into your workflow by using the LongShot Chrome Extension.
GetGenie
With its AI capabilities, GetGenie AI's straightforward WordPress plugin can replace more than ten different apps. It has capabilities like AI-assisted content writing, competitive analysis, and SEO analysis. There is a risk-free trial period.
AI-Writer
A content creation tool called AI-Writer employs AI writing models to create articles from headlines. Users can test out its features during a free trial period, and they can subscribe to utilize it indefinitely. The content that AI-Writer generates is original, pertinent, and SEO-friendly. To guarantee the accuracy of its publications, it additionally offers a list of references that can be verified. It also contains an SEO-focused text editor and a function for rewording text. The platform also includes a source summarizer and a capability for (sub)topic discovery.
More Articles
FAQ's
What are free AI tools for writing articles?
Free AI tools for writing articles are software applications that utilize artificial intelligence technology to assist writers in generating or enhancing written content without any cost.
How do these AI tools work?
AI tools for writing articles analyze input prompts or existing content and use natural language processing algorithms to generate suggestions, improve grammar, offer topic ideas, enhance readability, or provide other writing-related assistance.
What features do free AI writing tools typically offer?
Free AI writing tools can provide features such as grammar and spell checking, style suggestions, plagiarism detection, content idea generation, word or phrase recommendations, readability analysis, and automated content summarization.
Can free AI writing tools replace human writers?
Free AI writing tools are designed to assist writers, but they cannot completely replace human creativity, critical thinking, or expertise. They serve as aids in the writing process and require human judgment to produce high-quality content.
Are there limitations to using free AI writing tools?
While free AI writing tools can be useful, they may have limitations, such as potential inaccuracies, inability to understand context fully, or generating content that lacks human touch or creativity. It's important to review and edit content generated by AI tools for optimal results.
Can these AI tools handle specialized or technical writing?
Some free AI writing tools may have limited capabilities when it comes to specialized or technical writing. They might be more effective for general content creation and may not have domain-specific knowledge or expertise.
Are there privacy concerns when using free AI writing tools?
It is essential to review the privacy policies of AI writing tools to understand how user data is collected, stored, and utilized. Some tools might anonymize and aggregate data for improvements, while others may have different data handling practices.
How can writers maximize the benefits of free AI writing tools?
To make the most of free AI writing tools, writers can experiment with different tools, understand their features, explore customization options, combine AI-generated content with their own expertise, and refine the output through manual editing.
Can free AI writing tools be used for commercial purposes?
The usage terms and licenses of free AI writing tools may vary. Some tools may have limitations on commercial use, while others might offer specific pricing plans or premium versions for commercial or professional usage. It's important to review the terms and conditions.
What are some popular free AI tools for writing articles?
Some popular free AI tools for writing articles include OpenAI's GPT-3 based platforms, Grammarly (freemium version), Copyscape (a plagiarism checker), Hemingway Editor (for readability analysis), and Google Docs with its built-in grammar suggestions and collaboration features.
More Articles